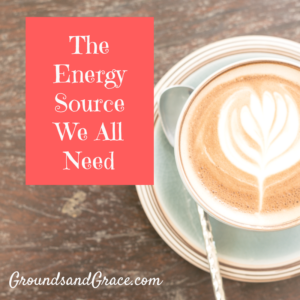 The busy season is upon us…holidays, planning, cooking, cleaning, preparing, inviting, shopping. I'm tired just thinking of it all. There's so much we have to DO and not enough free time in our schedules.
Why is that? Why is it that some of us live in a busy season, all the time? 
Busyness and Success
As a wife, mom to a one year and children's ministry leader full-time, I know what it means to be busy. However, most of my "busyness" is a product of not setting healthy priorities. I usually think that when I'm busy, I'm being productive. The more I do, the better I feel I'm performing in life.
That's the thing though…life is not a performance. God doesn't look and what we do and don't do. He looks at our heart. He wants to know how we're following after Him, not how we're following after success in the world. Our relationship with Him is the most valuable thing we can ever achieve on this earth. Not money, fame, success, mastery over our checklists and how popular we are on social media.
Being "busy" doesn't equate to being productive. A majority of my "busyness" is doing things that have no value or positive impact on my life. I get way too swept up in making sure my life is neat and tidy, without pausing to check on the "tidiness" of my heart.
Time Well Spent
So what is it that we should be doing with our time? We obviously have families, jobs and friends that will always take up our time. That's normal and healthy, with boundaries. Being a workaholic is not healthy. Making plans to spend every single free moment of your time with family and friends, is not healthy. Having good health in your life, means you're finding a way to balance what's most important.
Before anything at all gets put on your priority list, remember to add God to the very tip-top. It's not easy, but we can't allow ourselves to put anyone or anything above Him. If we get too bogged down with planning all of our moments ahead of time, we end up leaving no time to engage with our Savior. When that happens, we become very "un-healthy."
"Draw near to God, and he will draw near to you." -James 4:8 CSB
Healthy Options
It's important to be healthy, not just physically, but spiritually. The more healthy we become in our faith and relationship with God, the healthier the other areas will become as well. We'll have more motivation, more insight and more clarity. Through the Lord and His Word, we can see what really matters most. Then we'll start keeping our priorities in check and have a more balanced and full (in contentment, not activities) lives.
Timothy was a great man, who prioritized his life in a healthy, God-pleasing way. He said it well in the following verse…
But godliness with contentment is great gain. -1 Timothy 6:6 CSB
Even those of us who don't necessarily feel stressed or burdened by plans still need to take a look at our priorities and how we're spending our time. It's hard not to cringe when you hear the word "priorities." I think many of us associate it with being perfect, never having fun and always being productive. I think if we really set priorities that honor God, there's always room for stillness, rest and relaxation.
So, how do we set priorities in our life that give us a healthy balance of being productive, serving God and still having down-time to rest and enjoy the little things?
Here's some suggestions that may help:
Pray – Ask God for His Guidance and wisdom.
Write It Out – Literally write out what your priorities should be, in order. Then, refer to it when you're feeling off track. Keep it in your Bible, car, office or somewhere you'll see it regularly.
Be Intentional – Schedule out specific times to spend with God, people and doing things.
Be Accountable – Check in with yourself regularly, and/or have someone else help to make sure you're sticking to your priority plan.
Give yourself Grace – None of us will ever stick to our priorities all the time. It's ok to get off track….we're all humans. Just recognize it and work hard to get back where you need to be.
Follow By Example
Like I said before, none of us will ever prioritize our lives perfectly. We'll all occasionally watch too much TV, spend too much time browsing our social media or spend endless hours doing things that add little or no value to our lives. This is normal, but we can't let it be the standard. Let's look to Jesus who set the standards for all Christ-followers and knew how to set his priorities right.
We have a perfect model to look to when we're feeling discouraged and aren't sure how to spend our time faithfully. By reading His Word, we can learn and develop the skills we need to be healthy prioritizers. The Lord gives us many tips and encouragement all throughout the Bible of how to live righteously and faithfully. We just have to ask the Lord to guide us and equip us to do so.
All Scripture is inspired by God and is profitable for teaching, for rebuking, for correcting, for training in righteousness, so that the man of God may be complete, equipped for every good work. -2 Timothy 3:16-17 CSB
Our Energy Source
Life is tough. No question about that. We get weary and exhausted from all the demands, pressures, conflicts and just everyday tasks. It's easy to get burned out if we don't prioritize our time and trust completely in the Lord. When we're struggling and feeling our batteries draining out, we need to go to Him and recharge.
He gives strength to the faint and strengthens the powerless. -Isaiah 40:29 CSB
No matter how small we feel our burdens are, God cares for us. He wants us to seek Him out in all moments and rely on His power above our own. If we don't put Him at the very top of our priority list, we miss out on all He has to offer us. Our lives will be healthier and we'll feel less weary when we turn to Him before anything else. Let's not overlook the amazing opportunity we have to be carried and loved and cared deeply for by our gracious Father.
I hope you all recharge this week on the power of Jesus.
Feel free to drop me a comment, and share this post if you enjoyed it.
Thanks for stopping by, friends!